FAQ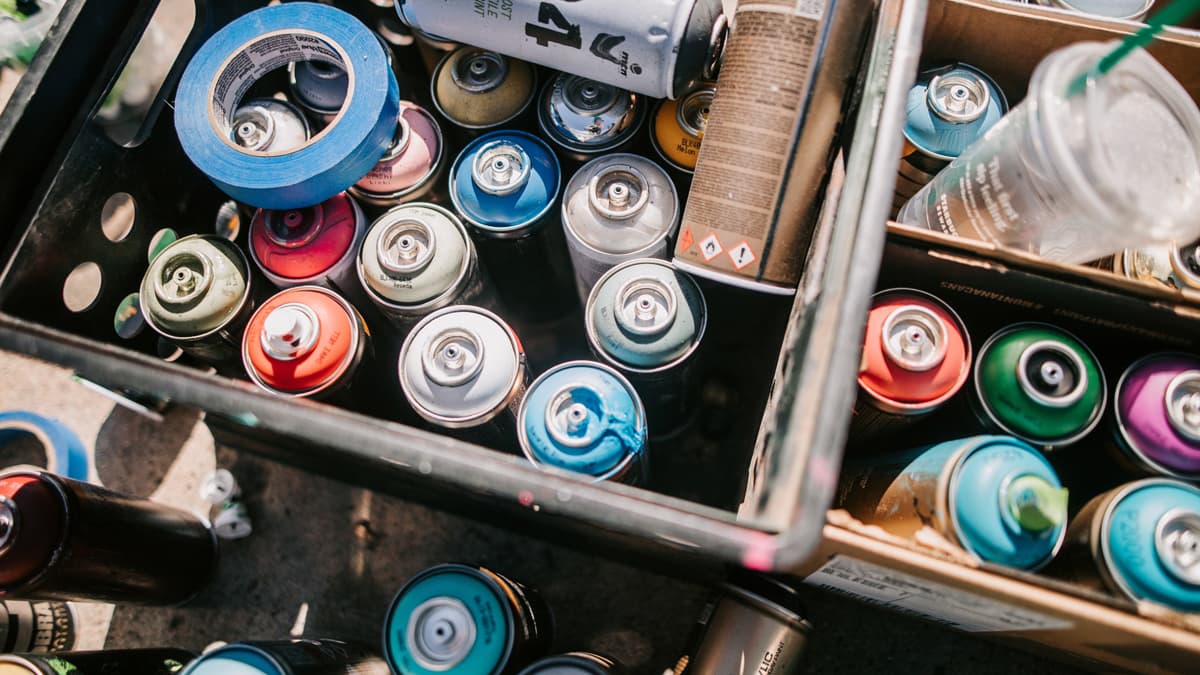 I AM A VISITOR OF THE WEBSITE AND I HAVE A QUESTION!
What and who is Graff.Funk?

Graff.Funk exists since 2012 and was founded in Leipzig, Germany by graffiti enthusiasts.
grafffunk.com is a digital archive and platform for graffiti and street art from all over the world. Read our full About.
What am I allowed to do with the images as a user?

Graff.Funk is a digital archive for Graffiti and Street Art. You can view, use and search the archive for private purposes. You can share the link to the archive itself, to individual images and collections anywhere you want: social media, newsletters, websites, wherever.
What am I NOT allowed to do with the images as a user?

You are NOT allowed to download images and use them for your own projects. Without an explicit permission from the artists, you are not allowed to use / republish a picture for any reason, especially not in the context of commercial projects. All rights to the images and artworks belong to the artists.

Please contact the artists directly (f.ex. with the possibilities via Graff.Funk) and ask for usage rights for your project. If you violate these rules, you violate the copyrights and performance rights of artists and photographers.
I ORDERED IN YOUR SHOP AND I HAVE A QUESTION!
How long does it take for my order to arrive?

This depends on the destination. We ship from Germany. So all german orders should arrive within 2 working days, all EU orders should arrive within 3-5 days and all worldwide orders may take up to 14 days to arrive, depending on the destination country.
My order has arrived with damage? What can I do?

Sorry for that! Contact us at shop@grafffunk.com. Feel free to send a photo with the damage and we will care for a new product or a refund for you.
How do you ship the items?

We partner with DHL and ship the items within 1 working day. All packages are packed carefully and as secure as possible. We try to focus on sustainability as much as possible, use certified and recycled boxes and packing material.
Any questions left?

Contact us any time via shop@grafffunk.com
I AM AN ARTIST AND I HAVE A QUESTION!
What do I have to do for my images to appear on grafffunk.com? How to submit?

Easy! Simply submit your artwork to us via our submit form at submit.grafffunk.com.

Afterwards editors will check the submission and shortly after that your pictures will be available on the site. We ask for a little patience though. We try to process all submissions as soon as possible.
How can I get my image posted on Instagram?

After submitting, one of our editors checks the submission and activates it for the website. From the best submissions we select the highlights for our Instagram channel. Please understand that we receive hundreds of submissions every week, but there is only room for 10-20 on our Instagram channel. We ask you to refrain from asking for more information. Believe us: we do our best. There are many more ways in which your image can be featured later: In Editorial Collections, in User Collections, in the magazine or in a later feature on our social media channels. We always do our best to present the culture as broadly as possible.
What rights do I give to Graff.Funk when I upload my image? What about my Copyrights?

By submitting, you allow us to use the picture free of charge on our website, on our social media accounts (Instagram, Facebook, Youtube, TiKTok and others) and print publications such as our magazine. We will place a full credit anytime we publish your picture.

You keep all other rights and copyrights on this picture. You allow us the distribution non-exclusively. You are allowed to publish it at any other place.

By submitting you confirm that you own all rights on that picture. You can ask for a takedown anytime. How to ask for a takedown.
I want a takedown of one of my pictures / My picture was published on grafffunk.com without my consent!

We are very sorry that your picture ended up on grafffunk.com without your consent. If you click on the picture, you will find a button below the picture that says: Contact us about this photo. There you will find all information about the takedown request. We will process it immediately.
Is Graff.Funk anonymous and secure?

Graff.Funk is anonymous as long as you want it. When you upload, we only collect the data you enter, no other information. As a rule: if you upload a picture publicly to Instagram, you can upload it to us, too, because: In that case Instagram already knows more about you than Graff.Funk. :)

You decide yourself which data will appear. For example, we do not collect email addresses or any other user information when uploading. You can also upload images and mark them as "unknown". You decide. The data that we collect about a picture and that you provide when you upload it, we make available to the public on grafffunk.com. We use the data only for this purpose. We do not sell the data to any third party and we never will.

If you are user diving through grafffunk.com please read our Privacy Policy.
Why is there advertising on grafffunk.com?

A database like grafffunk.com with tens of thousands of images and the filtering features we offer incurs costs with everyone who visits and scrolls through the archive. If tens of thousands of users do this every month, that amounts to very high costs for hosting the site. In addition, there are costs for editorial content, other content, social media support, user and artist care and much much more. A project like this takes up an enormous amount of resources. For this reason we have to put ads on the site, but we try to do this in a reserved way and as cool as possible. We hope this is okay for you. The other option would be: no archive of this kind, for any of us.
We would like to work with you! How does it work?

Send us your ideas for cooperation to hello@grafffunk.com. We will get back to you as soon as possible.
How can I find my images on grafffunk.com?

We have a powerful filter tool. Just go to our Filter page, search for your artist name and narrow down the search if necessary.